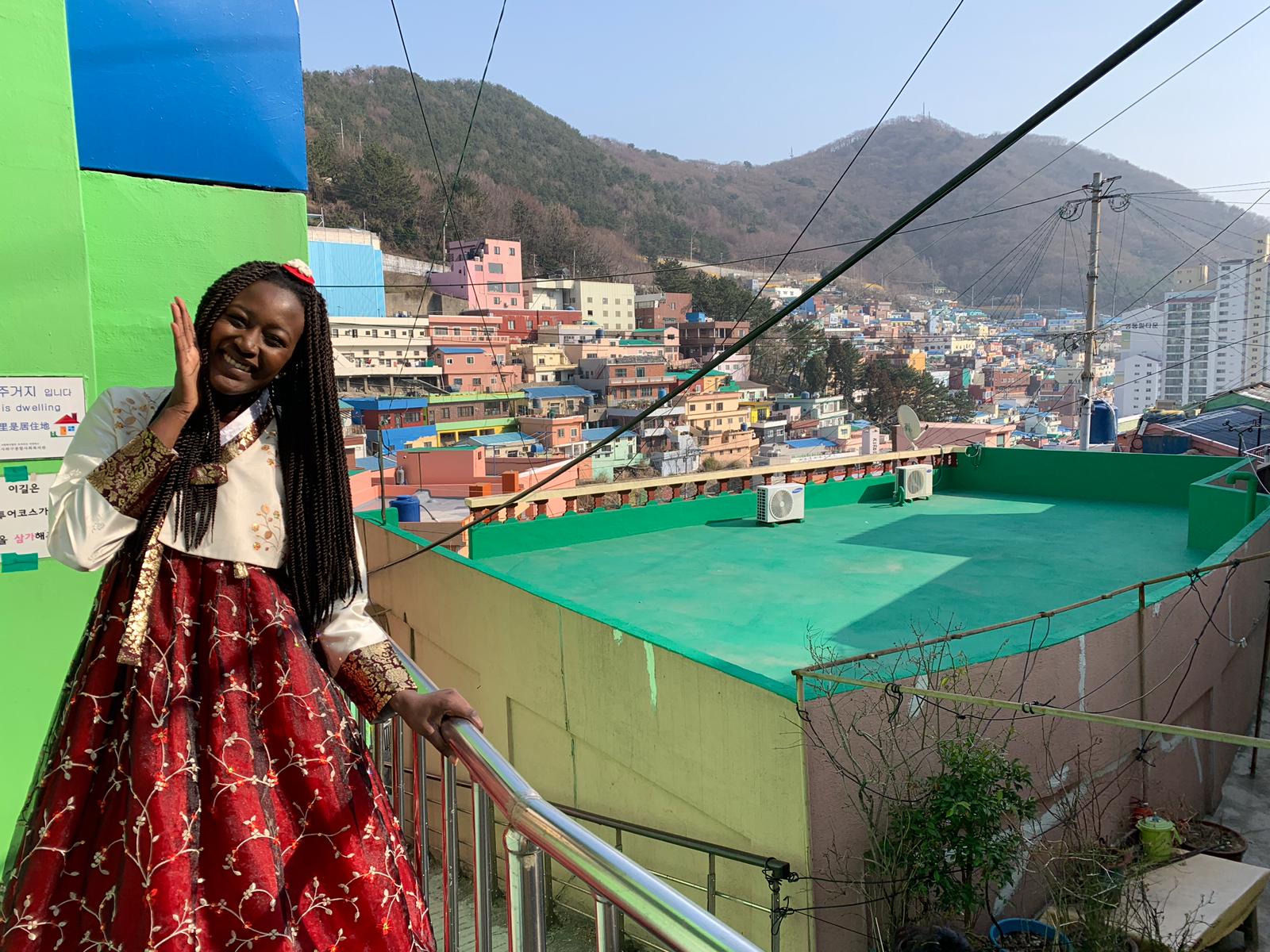 My name is Myriam and I am a French girl who is passionate about Asia.
I am a Master degree student in Trade and management for Eastern Asia and after visiting Japan and Korea for several times, I decided to work for ACOPIA as a Team Manager.
Working as a Team manager was very challenging as I was in charge of multiple tasks.
I recruited and supervised interns from all around the world. We shared ideas on how to improve ACOPIA programs or create exciting events in ACOPIA Café.
Working in a multicultural environment has helped me grow a lot and I learned from all of the interns.
I am thankful for their hard work and proud of their achievements within ACOPIA.
We were able to make the programs grow more abroad and I hope ACOPIA will grow even bigger in the future.
I was also able to improve my level in Japanese as I had to ensure a good communication between Japanese staff and the interns so that we can work together effectively.
It helped me learn about Japanese and Korean business workplace and both cultures as well.
As ACOPIA has the purpose to improve Japan and Korea relationship most of the programs were targeting Japanese at the beginning. The interns and I worked hard on adapting these programs so that they attract people from all around the world. Now we are able to propose 3 different programs related to K-POP and they are receiving a lot of attention.
More and more organizations are interested in ACOPIA, and I was able to be in contact with vocal studio, entrepreneurship organizations, journalists from around the world.
Also, as a K-POP fan working at ACOPIA gave a me the opportunity to enjoy a lot of interesting experiences. I had the chance to visit entertainment companies during audition support week or the K-POP Training Camp. To see these girls trying hard to reach their dreams was motivating and make me want to do my best and reach my goals as well.
Working at this position was a lot of work and stressful sometimes but this internship definitely helped me grow as a person and I will never forget this journey with all the amazing interns I worked with.
Team Manager Responsibilities
Interns Management

Share House Management

Online Content Management

Promotion of programs

Creation and follow-through of partnerships

Planning and Management of programs