Werkuren
Maandag tot vrijdag van 8:00 tot 18:00 aangepast aan je eigen voorkeuren.
Stagetaken
-Promotie en management van de JLNE program (Japanese Language Nagomi Education)
-Management en promotie van de K-POP programma's door ACOPIA School
-Samenwerking met de Kumamoto City International Trade Promotion Agency (KIF)
-Multi-culturele uitwisseling
-Eigen taal aanleren bij Japanse studenten
De stage is onbetaald maar als je in bezit bent van een Working Holiday visa, dan helpen we je op weg om betaalde jobs te vinden in cafés of restaurants.
Werkplaats en accommodatie
Het kantoor en en het verblijf bevinden zich beiden in dezelfde residentie.
■ Privé accomodatie: (alleen voor meiden) Nagomi House: Alle kosten inbegrepen
Er moet een waarborg van 320USD op voorhand betaald worden. De waarborg maakt deel uit van de totale betaling en zal afgetrokken worden van de totale accommodatie vergoeding. Er wordt ook verwacht dat de huur van 3 maanden voor je vertrek voltooid is. Bij een verblijfsperiode minder dan twee maanden wordt er een bijkomende administratieve vergoeding van 200USD aangerekend.
① Single room: 700,000 won per maand (Verblijf van 3 maanden of meer)
② Een bed in de tweepersoonskamer: 500,000 won per maand (Verblijf van 3 maanden of meer)
※ Waarborg / toegangsprijzen / watervoorziening/ elektriciteit en gas inbegrepen.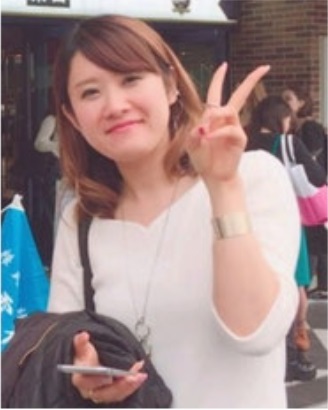 Daguchi Maiko werkt in de Nagomi House van 9:00 tot 18:00.
Zij is fan van BTS. Ze reist af en toe naar Seoul voor hun concerten.
Ze werkt voor KJEJ, the Furusato progam en de Nagomi program works for the KJEJ, the Furusato program and the Nagomi program en andere.
Ze kijkt er naar uit om jou te begeleiden in Kumamoto, Japan. Ze is enthousiast om jouw vriend te worden.
Ze is verantwoordelijk voor de verschillende activiteiten die georganiseerd worden door de inwoners van Kumamoto. Zij zal je op weg helpen bij het vinden van kleine jobs.
Hoe deelnemen?
1. Vul de inschrijvingsformulier in (onderaan de pagina)
2. Stuur je CV via mail naar acopia.cafe@gmail.com met als titel 'internship Nagomi house'.
3. Betaal de waarborg van 320 USD via PayPal
https://www.workcamp.asia/english/payment-from-abroad/
4. Nadat je geaccepteerd bent, boek je de tickets (Vergeet ons niet te informeren naar de datum en tijd van vertrek en aankomst), je wordt aan het vliegveld opgehaald (enkel als je aankomt in Fukuoka Airport of Kumamoto)
5. Betaal de accommodatie (drie maanden voor vertrek)
Single Room: 3x 735USD
Double Room: 3x 525USD
6. Zorg voor een ziekteverzekering voor in het buitenland.
7. Onderteken the Intership Agreement form en stuur het terug naar acopia.intern@gmail.com
8. Vertrek > Stage bij Nagomi House
Hoe geraak ik in Kumamoto?
Er zijn geen directe vluchten naar Kumamoto Airport.
Het is wel mogelijk om een paar dagen in Zuid-Korea te verblijven om van de jetlag te bekomen. Kom dan langs bij het kantoor van Asia Hope Camp Organization en haal een ticket voor Seoul Incheon - Kumamoto via Tway voor ongeveer 150USD.